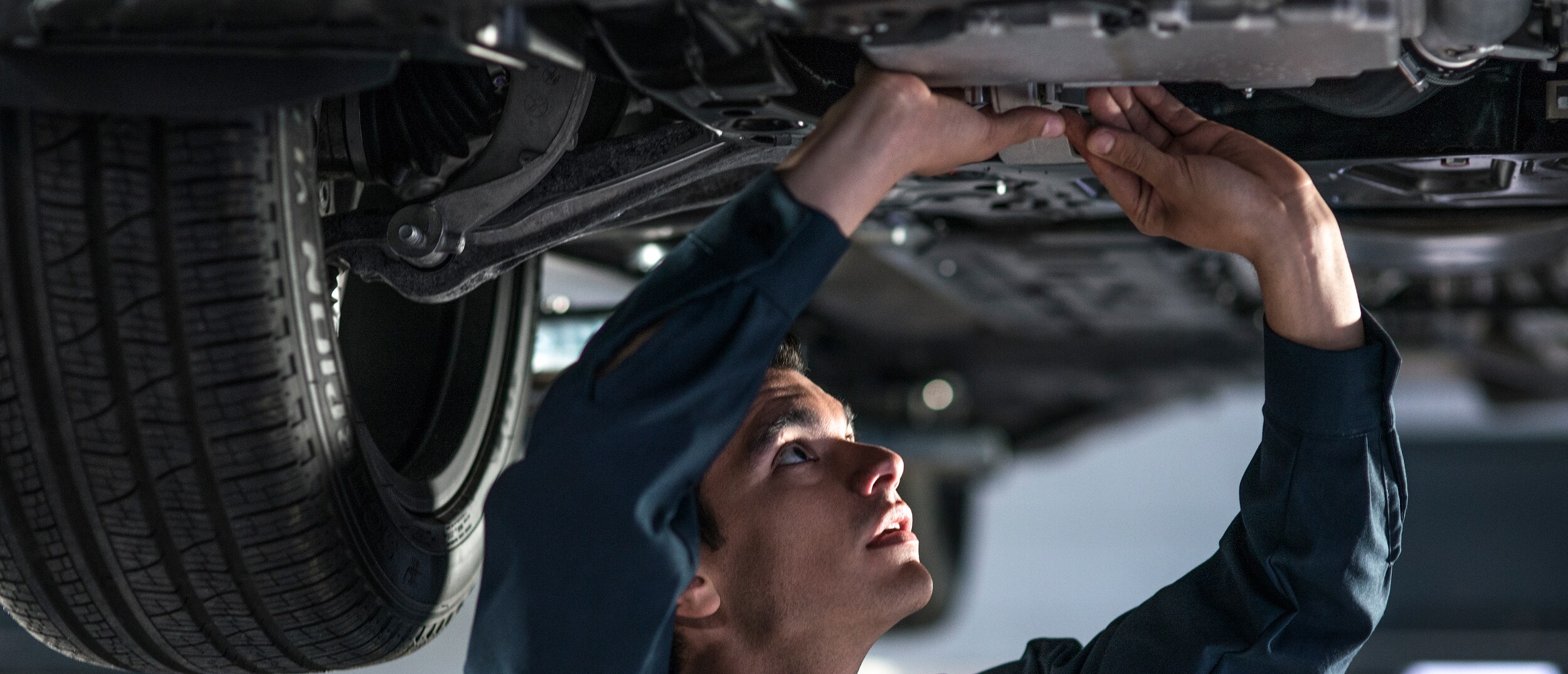 Brake Repair & Maintenance at Ira Volvo Cars South Shore
Does your Volvo vehicle need brake maintenance? The service team at Ira Volvo Cars South Shore is here to help. If you have any questions regarding Volvo brake maintenance or brake service, you can view some of our frequently asked questions below. You are also welcome to contact our service center to schedule brake maintenance near you.
The Benefits of Routine Brake Repair & Maintenance

You can trust our service technicians with brake repair. If you want to ensure your brakes are working properly, it is encouraged to schedule regular maintenance. Not only do brakes help your Volvo model come to a complete stop, but they can also help protect you from potential collisions. Routine brake maintenance can help increase the longevity of your Volvo sedan, wagon, or SUV.
Pickup, Delivery, & Contact Free Brake Options
We here at Ira Volvo Cars South Shore offer free vehicle pickup & delivery, and contact-free services. All you have to do is call us at your convenience to arrange a date and time for vehicle pick up. Once we complete the necessary services, we will return your vehicle to your driveway.
Your Brake Questions Answered!

How Often Do I Need My Brakes Checked?
At Ira Volvo Cars South Shore, we recommend getting your brakes checked at least once every six months. Our certified technicians will check all the components of your brakes and make sure everything is working properly.
How Long Does Brake Repair Take?
On average, Volvo brake repair can take anywhere between 30 minutes to 60 minutes, depending on your vehicle's current needs. You are welcome to wait in our comfortable lounge that offers many amenities.
What is the Difference Between Rotors and Brake Pads?
Brake rotors and brake pads work hand in hand to help your vehicle stop. Brake pads are made of soft materials, and rotors are made from hard materials. With this in consideration, brake pads need to be replaced more often than routers because they are less dense.
How Long Do Rotors and Brake Pads Last?
Brake rotor & pad longevity does tend to vary. On average, brake pads and rotors can usually last anywhere between 30,000 miles and 70,000 miles. This depends on your driving style and habits.
When Does My Car Need New Brakes?
Any unusual noises, including squeaking, squealing, high-pitch, or grinding noises, may signify that it is time to replace your current brakes. Another sign that indicates that you need new brakes for your vehicle is if it's taking a long time to come to a complete stop.
How Much Do New Brakes Cost?
New brake prices can vary depending on your vehicle's make and model. If you would like to discuss pricing for your specific vehicle, you can give our service team a call directly.
Do You Offer Specials On Brake Repair?
Yes, Ira Volvo Cars South Shore offers discounts and coupons on brakes and brake services. Please take a look at our service specials online, which get updated on a regular basis.
Are You Looking for Brake Repair & Maintenance Needs?

You will find brake and repair maintenance at the Ira Volvo Cars South Shore service department. Our service center is located at 1030 Hingham Street in Rockland, MA, which is close by for our Hingham, Scituate, Marshfield, Quincy, & Braintree, MA. clients.